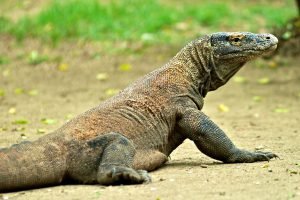 Day 1. (1‐2 dives) 8am‐10am Arrive Labuan Bajo, Welcome & Briefing, Prepare for check dive at Pulau Sabayor Mini Wall, followed by sunset or night dive.
Day 2. (4 dives) North Komodo (GiliLawaLaut Island); Crystal Rock, Castle Rock, Lighthouse, optional night dive. These dive sites has wide variety of healthy corals covering the reef, plus tons of fish – both big and small and eagle ray, giant trevally as well as white/black tips and grey reef sharks in between!
Day 3. (4 dives) North Komodo (Channel); BatuBolong, TatawaBesar, Tatawa Kecil and Batu Tengah. These dive sites covered in a huge amount of soft and hard corals and full of fish life, such as Giant trevally, white tip reef sharks, snappers and emperor fish tend to congregate on BatuBolong and swim past coral heads inhabited by schools of sweetlips and batfish and look out for turtles feeding on the reef on TatawaBesar, Mantas have been encountered here as well and so many more.
Day 4. (4 dives) South Komodo, Padar Island; stunning and diverse dive sites such as 3 Sisters and Pillarsteen. Pillarsteen is a rock pinnacle located off of the southeastern tip of the small island of Padar which is located between Komodo and Rinca islands.
Day 5. (4 Dives) Central Komodo. This white sand muck dive is around the corner from Pink Beach situated inside Loh Liang Bay on Komodo Island. Search for all sorts of critters here – bobtail squid, flamboyant cuttlefish, frogfish, nudibranchs, Ambon scorpion fish, cockatoo waspfish and large moray eels living in the shallow rocks.
Day6. (Trekking + 1 Dive)The fourth day will begin with Trekking to visit Komodo National Park where you will be able to take a stroll with the famous dragon in Rinca Island, LohBuaya. After the walk we move to Wainilu dive site for 1 dive and sailing back to Labuan Bajo.
Day 7. 9am; check out after breakfast, farewells, and transfer to Labuan Bajo airport. Many thanks and see you again in another destination.
*Note:
– Schedule may change by the current or weather.
– Some of dive sites can be quite strong currents and we have to dive according to the tides.
– The sites will be depends on the currents.
Day 1. (2 Dives)
Arrive in Ambon, embarking from Tulehu port in Ambon. Check dive in Batu Kosong
Day 2. (2-3 Dives) Suanggi**
Dive around Suanggi island, good reef and many variety marine life such as schooling of snapper-fusiliers, white tip reef shark, trevallies.
Day 3 (3-4 Dives) Run & Ai Island
Ai Island is an isolated low lying island to the west of Banda Neira. It has some small limestone cliffs on its southern coastline and some pretty beaches on its northern shores. Due to its isolation, walls and deep waters, when the current is running, Pulau Ai is one of the top dive sites in the Banda Islands for shark encounters also for Run Island offer outstanding reef and large amounts of fish
Day 4 (3-4 Dives) Manuk Island
Manuk is located in south Banda – The Island is unique throughout the world due to its incredibly large population of sea snakes. Most commonly the often seen banded sea krait and the more rare Chinese sea snake in colours of brown and green.
Day 5 (3-4 Dives) Hatta Island**
Only 2 morning dive of the trip on Hatta Island and BatuKapal that such an interesting dive sites, the chance to see big pelagic. Schooling Trevally, Barracuda, Tuna, White and Black-tip Sharks are around on Hatta Island.
Day 6 (2-3 Dives) Banda Neira**
Batu Kapal, Lahar and visiting the historic site of Banda Neira island, museum and Belgica fort.
Day 7 (1-2 Dives) Nusa Laut**
Nusa Laut island offer some stunning hard coral seascapes with many variety and has the finest white sand beach anywhere in the lease islands.
Day 8 (0 Dives)
Disembark in Ambon port. 9am check out after breakfast, farewells, and transfer to Patimura airport of Ambon. Many thanks and see you again in another destination.
*Note: This is a sample of itinerary, dive sies and number of dives can change, depends on weather conditions, dive skill and special requests or circumstances
**These are area for hammerhead shark hunting
Day 1
Arrival SOQ (Sorong) 06:30am – 09:00am sail to Matan Island for check dive -/+ 2 hours, then sail to Misool Island.
Day 2 – 5
Misool, 14 Dives. Misool is in the south of Raja Ampat and we will dive at the many small islands in the southeast (Boo Island, Fiabacet Island, Yuliet Island and Farondi Island or Jelly fish lake) to see the great colorful soft coral, beautilful reef and all the gorgeous Marine life then sail to Penemu Island in the night.
Day 6
Penemu Island is full activity 2 – 3 dives/snorkeling. Trekking to Pianemo in the afternoon. During the trip to Pianemo, it is like infinite endless blue ocean. Several times we could see silhouette green hilly island, virgin forests, and birds swooping fly doing fish hunt. After trekking we continue to sail to Wayag for -/+ 15 hours.
Day 7
Wayag, 1 – 2 dives/snorkeling. After morning dive continue exploring Wayag by Sekoci then to afternoon trekking. Sailing back to TanjungPutus/ Yanggefo (Gam island) -/+ 14 hours.
Day 8
Yanggefo, do 2 morning dives/snorkeling then move to Arborek Island -/+ 1 hour continue dive/snorkeling in Arborek jetty and Manta Sandy.
Day 9 – 10
Mioskon and Mansyur. 4 dives/snorkeling in a day. Divers might see Schools of Yellow Snapper, Napoleon Wrasse, big groupers and many Wobbegong sharks can be found in Mioskon. Pigmy seahorses, different species of nudibranch can be seen as well. Being relatively shallow it makes for a good snorkel too.
Day 11
Cape Kri /Mansuar Island. 2 dives/snorkeling in the morning. Visiting PasirTimbul depends on high and low tide. Sail back to sorong 1/+ 9 hours.
Day 12
Mina Harbour, Sorong. 9am; check out after breakfast, farewells, and transfer to Sorong airport. Many thanks and see you again in another destination.